Corporate events
Corporate events and celebrations provide an excellent opportunity to combine business with pleasure – chat with colleagues in an informal setting, as well as to have fun and relax kike little. This is one of the most important tools for spreading of corporate culture and building relationships among employees.
The positive results of the corporate event do not make a long wait, and immediately expressed by improved employee morale and increasing profits and performance of company.
Feature of the outdoor corporate events, trainings and seminars are that you can successfully combine business with pleasure.
If you have a need for take action:
Corporate events/holidays
Teambuilding
Trainings, seminars, conferences
Then, we have a number of advantages that can help you with a minimum of effort to hold a corporate event in «ALMA-TAU» Mountain Resort:
At your disposal:
housing for 200 seats;
summer terrace with 350 seats;
1 restaurant with 150 seats;
2 halls for 60 persons;
professional audiovisual equipment;
Professional staff
We offer you to use «ALMA-TAU» Mountain Resort and have a worthy event!
We work all year round!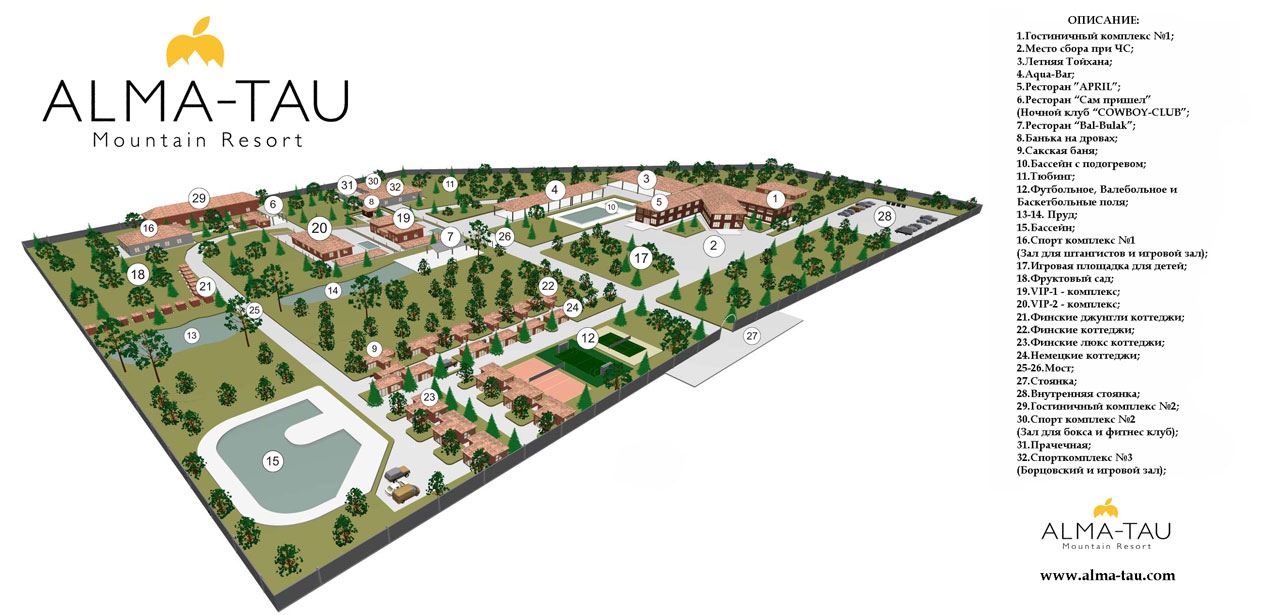 On all organization matters, please, contact Administrator - Valida Kochkarovna:
8 7252 61 00 82
8 702 640 61 56